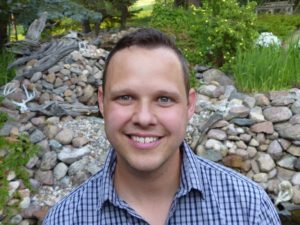 Registered Provisional Psychologist
Jarret began his career teaching a specialized program for youth who had severe emotional and behavioural challenges.  Reflecting on these 3 years Jarret claims "I'm not sure who taught who more because I learned so much from my students."  Jarret then transitioned to a school counselling role working with students aged 5-18 and their families. While counselling in the school system he also took intermittent leaves to study in Chicago and receive training to become a psychologist.
Jarret has specialized training in family counselling, sport/performance psychology, trauma, and organizational psychology.  He currently divides his time between a medical clinic and a school-based setting with 4-14 year old students.  The interdisciplinary teams at these sites some of which consist of physicians, physiotherapists, social workers, and educators allow for an integrative approach for Jarret to provide optimal care for his clients.
Jarret's approach to working with clients is rooted in encouragement, mutual respect, and collaboration from an Adlerian perspective.